If you do not have a DAUM account, you can refer to this tutorial (here).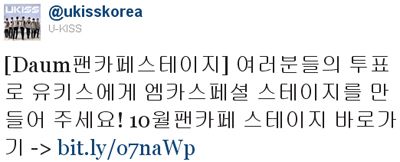 [Daum Fan Cafe Stage ] Everyone please vote for U-KISS for the M!Countdown Special Stage! October's Fan Cafe Stage here -> http://t.co/BImL5TSG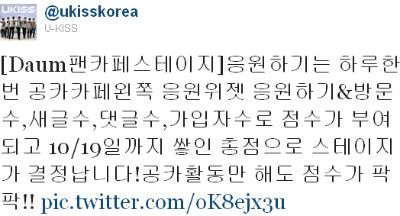 [Daum Fan Cafe Stage ] Click on the support widget (pink button) at the Official cafe once a day. Post your comments, posts and messages and register, if you haven't already! All this counts until October 19th. The final score will determine the stage! Be active on the cafe and make the points explode!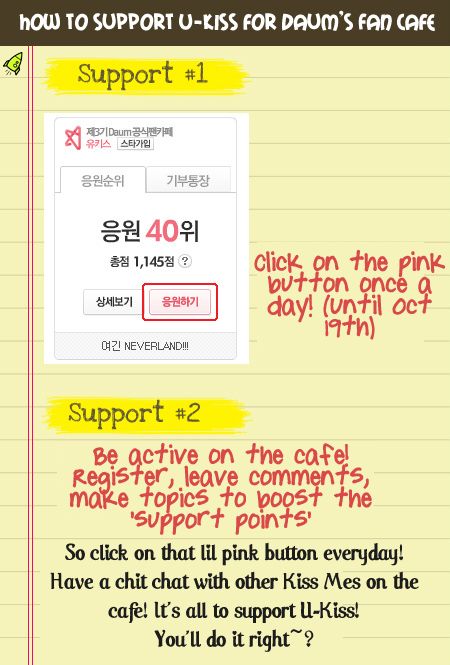 Credits: @ukisskorea + ROCKETBOXX.NET



If you have a DAUM account, go to http://cafe.daum.net/ukiss-kissme
Scroll down until you see this little box on the left hand side:
And click the pink button (응원하기). You are able to vote for them once a day.